Thursday, June 15th – 17th
Annapolis, MD
Theme – "Vintage Electronics Manufactured in the DelMarVa/DC Area"

To download a copy of the application form, Click Here.
RadioActivity 2023 Schedule
At The Byzantium, Annapolis MD
Thursday June 15
5:00 – 7:00 pm – Registration in Entrance Hall, vendors set up
7:30 – 9:00 pm – Tube & literature auction, possible estate auction in Banquet Hall
Friday June 16
6:00 am – Registration desk opens in Entrance Hall, more vendors set up and swap meet opens (Gymnasium, Covered Patio, and Parking lot)
9:00 – 11:00 am – Old Equipment Contest entry log-in – cordoned off area of Banquet Hall
11:00 am – Noon – Seminar: "History of FM Radio from 1902" by Mike Molnar" – Banquet Room
Noon – 1:00 pm – Old Equipment Contest judging – room closed
1:30 – 2:30 pm – Seminar: "Acquiring and maintaining a tube tester in today's environment," by Paul Hart – Banquet Room
2:30 – 3:00 pm – Old Equipment Contest viewing – cordoned off area of Banquet Hall
3:00 – 4:00 pm  – Seminar: "Assembling a Budget Hi-Fi system with Vintage Components," by Randy Warren – Banquet Room
4:00 – 6:00 pm – Old Equipment Contest viewing – cordoned off area of Banquet Hall
6:00 – 7:00 pm –  Social Hour with cash bar – Banquet Room
7:00 – 9:30 pm – Banquet: Speaker – Ed Lyon "Washington's own Silicon Valley" – Banquet Room
For 1 hour – Old Equipment Contest viewing after banquet – cordoned off area of Banquet Hall (Remove contest entries by 10:30 pm)
Saturday June 17
7:00 am –  Registration desk and swap meet re-open
8:30 am – Walk-around auction in swap meet areas (all areas)
8:30 – 11:30 am – Auction consignment check-in
9:30 – 11:00 am – Ed Lyon's Radio Repair Clinic – Banquet Room
11:30 am – Auction consignment closes
12:00 – 4:30 pm – Main auction and purchase pickup – Banquet Room
The April and May issues of Radio Age will contain an insert with all the RadioActivity details and an application form. To download a copy of that insert, Click Here.
For the first time ever, we will have RadioActivity vendor spaces inside, with air conditioning! Vendors may register for spaces in the parking lot ($20 for two spaces) on the covered patio ($25 for one space and table), or inside the gymnasium ($30 for space and one table). Additional tables can be rented. Only venue tables maybe used in gym and patio. One advance notice: The Byzantium does not allow food or drink in the gym at any time. The number of inside spaces is limited, so register early. Use the form coming in the April issue of Radio Age.
The indoor auctions feature some of the best items of the year. Our auctioneer will take the Saturday morning walkaround auction to all the vendor spaces.
There are several hotels within five minutes of the Byzantium venue. We expect to have a reduced group rate for at least one hotel near the venue. We will update you with another email.
Some of the vintage electronics manufacturers from theDelMarVa/DC area include: Watkins-Johnson (Gaithersburg), Westinghouse (Baltimore), Astron Corp. (Herndon), Sperry Marine (Charlottesville), T-Com (Columbia, MD), Adams-Russell (Herndon), Melpar (Falls Church), Litton (College Park), Racal (Rockville), NEMS-Clark (Rockville), Frederick Electronics (Frederick, MD), Weinschel Engineering, (Silver Spring), DOFL (Diamond Ordnance Fuse Labs, Silver Spring), Bendix (Baltimore), ERCO (Riverdale, MD), AM (Aircraft Armaments, Inc) (Hunt Valley, MD), just to name a few. Thanks to Ed Lyon for this partial list. Ed will give the banquet talk "Electronics from Washington's Own Silicon Valley." Do you have something for the Old Equipment Contest related to this theme?
Where is it Located?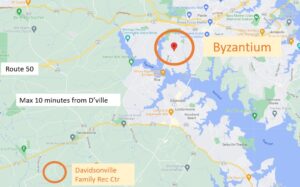 Facilities
Registration Area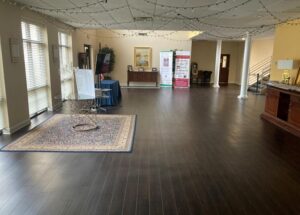 Auctions and Presentations (in reconfigured Banquet Room)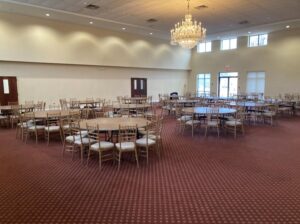 Indoor Air Conditioned Vending Area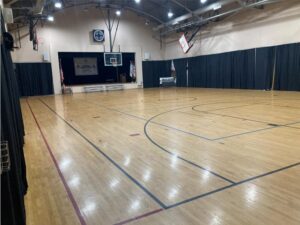 Covered Outdoor Vending Area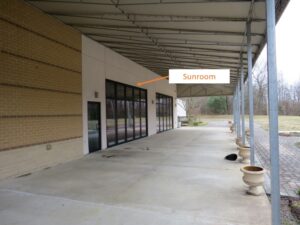 Outdoor Parking Lot Vending Area (adjacent to Covered Vending)
Parking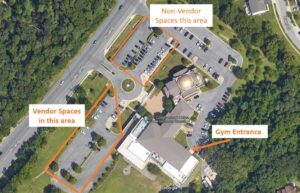 Nearby Hotels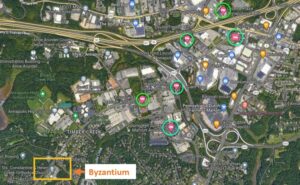 More details to follow as they are firmed up.